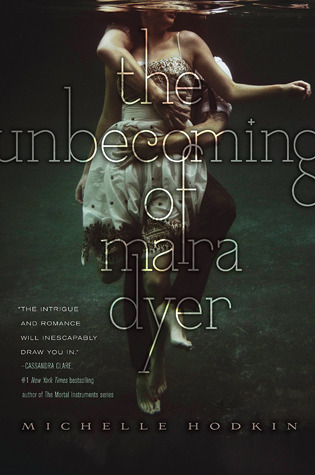 Mara Dyer believes life can't get any stranger than waking up in a hospital with no memory of how she got there.
It can.
She believes there must be more to the accident she can't remember that killed her friends and left her strangely unharmed.
There is.
She doesn't believe that after everything she's been through, she can fall in love.
She's wrong.
Review –
I am so confused at whether or not I liked this book. It is well written, and always keeps you at the edge of your seat. However it seemed like all that was happening was the Author throwing information at us without answering any of the many questions building up. This continued to occur more at the end of the book, when we found out about the mysterious powers? What is the deal with court case? They all seem to link but very vaguely. Jamie was never mentioned once he left, which seemed a little odd. Lastly throughout the whole book Noah and Mara are technically a couple however not once did they kiss, unless you count the dream. She believes that she sucks the life out of him, and is afraid of killing him, yet seemed ok with the idea to have sex with Noah. Overall I would like to continue with the series as I have many questions that need answering!
4/5 Stars
Instagram – globalbookmania
Goodreads – Katerina Turner