Ashes – Isla J. Bick – First book in the Ashes trilogy.
Synopsis – It could happen tomorrow . . .
An electromagnetic pulse flashes across the sky, destroying every electronic device, wiping out every computerized system, and killing billions.
Alex hiked into the woods to say good-bye to her dead parents and her personal demons. Now desperate to find out what happened after the pulse crushes her to the ground, Alex meets up with Tom—a young soldier—and Ellie, a girl whose grandfather was killed by the EMP.
For this improvised family and the others who are spared, it's now a question of who can be trusted and who is no longer human.
Author Ilsa J. Bick crafts a terrifying and thrilling post-apocalyptic novel about a world that could become ours at any moment, where those left standing must learn what it means not just to survive, but to live amidst the devastation.
Average rating – 3.94/5 Stars
Shadows – 2nd book in the Ashes trilogy
Average rating – 3.76/5 Stars
Monsters – 3rd book in the Ashes trilogy.
Average Rating – 3.70/5 Stars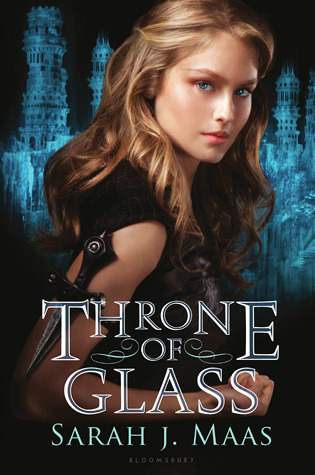 Throne of glass – Sarah J. Maas (1st book)
Synopsis – After serving out a year of hard labor in the salt mines of Endovier for her crimes, 18-year-old assassin Celaena Sardothien is dragged before the Crown Prince. Prince Dorian offers her her freedom on one condition: she must act as his champion in a competition to find a new royal assassin.
Her opponents are men-thieves and assassins and warriors from across the empire, each sponsored by a member of the king's council. If she beats her opponents in a series of eliminations, she'll serve the kingdom for three years and then be granted her freedom. Celaena finds her training sessions with the captain of the guard, Westfall, challenging and exhilirating. But she's bored stiff by court life. Things get a little more interesting when the prince starts to show interest in her… but it's the gruff Captain Westfall who seems to understand her best.
Then one of the other contestants turns up dead… quickly followed by another. Can Celaena figure out who the killer is before she becomes a victim? As the young assassin investigates, her search leads her to discover a greater destiny than she could possibly have imagined.
Average rating – 4,23/5 Stars
My rating – 4.5/5 Stars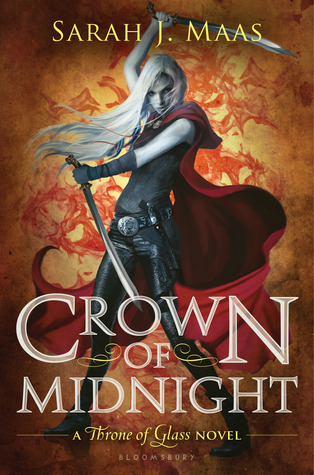 Crown of Midnight – 2nd book in the Throne of glass series
Average rating – 4.53/5 Stars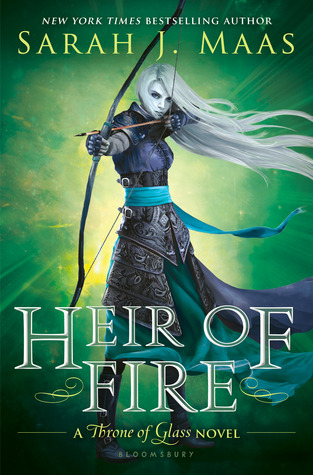 Heir of Fire – 3rd book in the series
Average rating – 4,60/5 Stars
Synopsis – It happened like this. I was stolen from an airport. Taken from everything I knew, everything I was used to. Taken to sand and heat, dirt and danger. And he expected me to love him.
This is my story.
A letter from nowhere.
Sixteen year old Gemma is kidnapped from Bangkok airport and taken to the Australian Outback. This wild and desolate landscape becomes almost a character in the book, so vividly is it described. Ty, her captor, is no stereotype. He is young, fit and completely gorgeous. This new life in the wilderness has been years in the planning. He loves only her, wants only her. Under the hot glare of the Australian sun, cut off from the world outside, can the force of his love make Gemma love him back?
The story takes the form of a letter, written by Gemma to Ty, reflecting on those strange and disturbing months in the outback. Months when the lines between love and obsession, and love and dependency, blur until they don't exist – almost.
Average rating – 3,94/5 Stars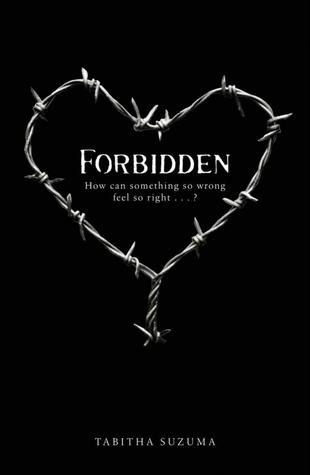 Synopsis – She is pretty and talented – sweet sixteen and never been kissed. He is seventeen; gorgeous and on the brink of a bright future. And now they have fallen in love. But… they are brother and sister.
Seventeen-year-old Lochan and sixteen-year-old Maya have always felt more like friends than siblings. Together they have stepped in for their alcoholic, wayward mother to take care of their three younger siblings. As defacto parents to the little ones, Lochan and Maya have had to grow up fast. And the stress of their lives—and the way they understand each other so completely—has also also brought them closer than two siblings would ordinarily be. So close, in fact, that they have fallen in love. Their clandestine romance quickly blooms into deep, desperate love. They know their relationship is wrong and cannot possibly continue. And yet, they cannot stop what feels so incredibly right. As the novel careens toward an explosive and shocking finale, only one thing is certain: a love this devastating has no happy ending.
Average Rating – 4,07/5 Stars
Instagram – globalbookmania
Goodreads – Katerina Turner