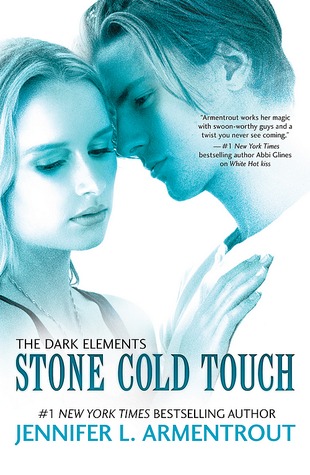 Stone Cold Touch – book 2
Synopsis – Layla Shaw is trying to pick up the pieces of her shattered life—no easy task for a seventeen-year-old who's pretty sure things can't get worse. Her impossibly gorgeous best friend, Zayne, is forever off-limits thanks to the mysterious powers of her soul-stealing kiss. The Warden clan that has always protected her is suddenly keeping dangerous secrets. And she can barely think about Roth, the wickedly hot demon prince who understood her in ways no one else could.
But sometimes rock bottom is only the beginning. Because suddenly Layla's powers begin to evolve, and she's offered a tantalizing taste of what has always been forbidden. Then, when she least expects it, Roth returns, bringing news that could change her world forever. She's finally getting what she always wanted, but with hell literally breaking loose and the body count adding up, the price may be higher than Layla is willing to pay…
Average rating – 4,47/5 Stars
Review – Team Roth! Zayne is so annoying… all he does is be overprotective and pretend to be bad ass when in actual fact he always does what he is told, especially when it comes to Abbott ( his father). The love triangle was so incredibly frustrating, as Layla kept going from Roth to Zayne and back again, pissing both of them off and confusing both the readers and herself. Laylawas annoying on a "Bella-Swan-level" and that says a lot (once again sorry Twilight fans)! It felt like the issue wasn't deciding whom she loved as a person, but who's body was hotter. Every time she would look at one of them, a description of abs or some other body part would occur.
The actual plot was interesting, as Roth returns from hell and the Lilin is on the run. Throughout the book, both the Wardens and demons try to figure out who the Lilin is, and many come to the conclusion that it is Layla. This causes a lot of turmoil along the way, and the book ends in a huge plot twist.
My rating – 3,5/ 5 stars
Instagram – globalbookmania
Goodreads – Katerina Turner