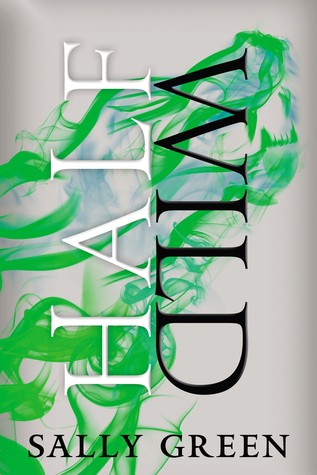 Synopsis – "You will have a powerful Gift, but it's how you use it that will show you to be good or bad."
In a modern-day England where two warring factions of witches live amongst humans, seventeen-year-old Nathan is an abomination, the illegitimate son of the world's most powerful and violent witch. Nathan is hunted from all sides: nowhere is safe and no one can be trusted. Now, Nathan has come into his own unique magical Gift, and he's on the run–but the Hunters are close behind, and they will stop at nothing until they have captured Nathan and destroyed his father.
Average Rating – 4,03/5 Stars
Review –
Spoilers !!!!
Nathan is amazing! His friendship/attraction to Gabriel is just perfect! I love the fact that even though he wants angelic perfection (Annalise) in his dark and tortured life… there is still a part of him that wants Gabriel.
Markus is so cool, even if he does kill loads of people! I really have/ had a place in my place in my heart for him, because he loves Nathan and he is awesome to him at the end of the book! The bonding time they have together is so perfect! Why Annalise?! why did she have to ruin it! This is such a fun book because lots happens. The betrayal and love and action is all so intense.
As both Nathan and Markus can turn into animals they are even more awesome! When Annalise comes and destroys everyone's hearts.
*gently buries my face into a very soft dog and cries*
Nathan does the nasty and gets all of Markus's powers! (Stopping time and invisibility is pretty cool). I cannot wait for the second book. Annalise needs to die, Gabriel and Nathan need to accept that they love each other and this fictional England needs to stop discriminating against the Black Witches! This book really does have an underlying topic of racism, which shows us how cruel everyone can be. and the aftermath of it.
Rating – 4,5/5 Stars
Instagram – globalbookmania
Goodreads – Katerina Turner