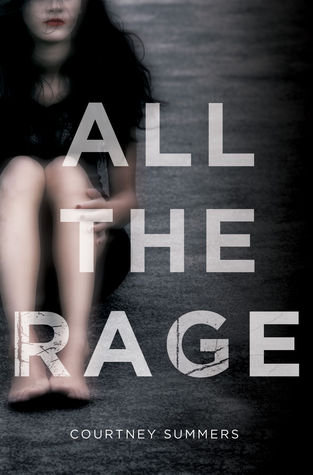 Synopsis – 
The sheriff's son, Kellan Turner, is not the golden boy everyone thinks he is, and Romy Grey knows that for a fact. Because no one wants to believe a girl from the wrong side of town, the truth about him has cost her everything—friends, family, and her community. Branded a liar and bullied relentlessly by a group of kids she used to hang out with, Romy's only refuge is the diner where she works outside of town. No one knows her name or her past there; she can finally be anonymous. But when a girl with ties to both Romy and Kellan goes missing after a party, and news of him assaulting another girl in a town close by gets out, Romy must decide whether she wants to fight or carry the burden of knowing more girls could get hurt if she doesn't speak up. Nobody believed her the first time—and they certainly won't now — but the cost of her silence might be more than she can bear. 
Goodreads Rating – 3,84/5  Stars
My Review – 
When I first heard of this book I thought that it would be similar to "Speak" by Laurie Halse Anderson, but thankfully that didn't put me off picking this up and giving it go. I was pleasantly surprised by this book as the author managed to find a fine line between providing the readers with a tragic and heavy tale and something entertaining and that we can all relate too as YA readers. 
The topic of rape is common in many novels nowadays however the victims usually come from terrible families and have another 100 things that makes their life miserable that the story just becomes so depressing that I tend to lose interest. 
Now within this novel, our protagonist – Romy, is living with her mother and her boyfriend, who are both lovely characters and so incredibly supportive of her. Of course within this book there is also an element of romance which softens the situation and reminds us as readers that there is a bright future available for the victims of rape, like Romy. Even though the author portrays her as feeling all alone, we are constantly reminded of the fact that she isn't, which refreshing. 
The writing was beautiful if not a little graphic at times. It was almost poetic which made it easy to imagine this issue in such a small town somewhere in the US. This book shows us that sometimes adults act worse than kids do, and that even though you leave high school, the system tends to stick when living in small town. One family may have all the power, and it doesn't take much to plot people against each other. 
My Rating – 4,5/5 Stars